Transnomis attended the 2018 AVIN conference, held by the Ontario Centres of Excellence at the Toronto Sheraton Centre. We were among 250 SMEs in transformative automotive technologies, as well as transportation and infrastructure systems.
The conference gathered leaders from the automotive industry and SMEs for potential partnerships that will drive economic growth, create high-quality jobs and strengthen Ontario's competitive advantage in the auto sector. As a part of the Autonomous Vehicle Innovation Network (AVIN), the AV R&D Partnership Fund supports collaborative industry-led projects related to the research, development and demonstration of connected and autonomous vehicle (C/AV) technologies.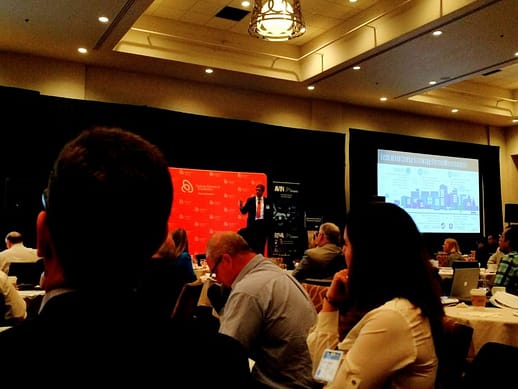 For more information about AVIN, please visit www.avinhub.ca.